Cooper History
Born in 1930 in the heart of industry, COOPER Valves has consistently taken the lead in delivering quality products and meeting the changing needs of its customers. After becoming the first company to successfully pour 304 Stainless Steel in 1934, Cooper has grown to become  an internationally accepted and approved manufacturer, while continuing to develop its technologies to manufacture valves in a wide array of exotic alloys that are notoriously difficult to pour and machine.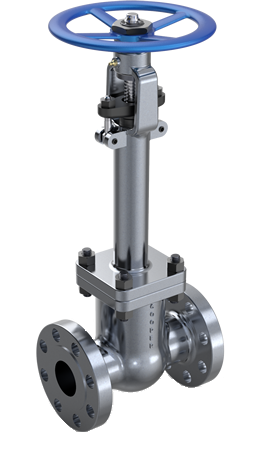 Mission Statement
"To manufacture and deliver to our customers the finest valves in the world."
Our motto is "Quality without Compromise". We strive to make every valve we produce "bullet proof" because we know that our quality directly impacts our end users, our community, and our environment. Cooper's vision is to grow and maintain our market position as the leading manufacturer and supplier of high alloy and nickel valves in a global market, still proudly made in the USA. We believe that through hard work, intelligent decision making and effective management we can deliver the highest quality, shortest lead delivery products to our client base at a fair price. We believe that our employees and their dedication to preserving and protecting our core values will be our basis for success. Here at Cooper, we have a shared belief in always striving to be the best in the industry.
What We Manufacture
A full line of cast and forged gate, globe, and check valves, as well as resilient and metal seated ball valves . Cooper valves are manufactured to the applicable sections of ANSI and API standards and are in use in almost every corrosive application today.
"Quality without Compromise," advanced engineering, deep expertise in working with a wide variety of metals and a sales staff that works in partnership with our customers, meeting their specialized needs.